The Saemaul Museum is waiting for your valuable artifacts.
Donor Information
The Saemaul Museum carefully preserves and exhibits about 14,000 artifacts and 20,000 media related items (documents, books, journals, news reels, slides etc.) depicting the history of Saemaul Undong. We welcome any and all donations from individuals or organizations that own Saemaul Undong-related artifacts which are a living record of Korea's modern history.
Artifacts donated are presented to the public and also used as educational or research materials. To honor the spirit of the donors, we have a special exhibition room, publish registers of the donated items, and issue a 'Certificate of Donation' to the donors.
If you wish to donate an item, please download and fill out the attached form and send it to the Saemaul Museum together with a photo(s) of the item (acceptable via both post and email).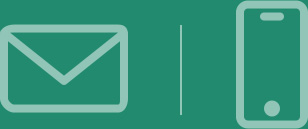 Please send to
address

257, Saemaul-ro, Bundang-gu, Seongnam-si, Gyeonggi-do
tel

82+31-780-7827
fax

82+31-780-7825
email

saemaul_smu@naver.com
Applicable Period
All year round (both permanent and provisional donations may be made).
Applicable Articles
Any articles related to Saemaul Undong